Downtown Prescott road closures for the 2016 Whiskey Off-Road.
Stories this photo appears in: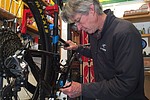 No matter how one looks at it, the Whiskey Off-Road equals good money for most of Prescott.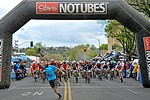 It's not easy to encapsulate the Whiskey Off-Road mountain bike-racing experience in a single sentence, and yet the 13th-year event's marketing team appeared up to the task.