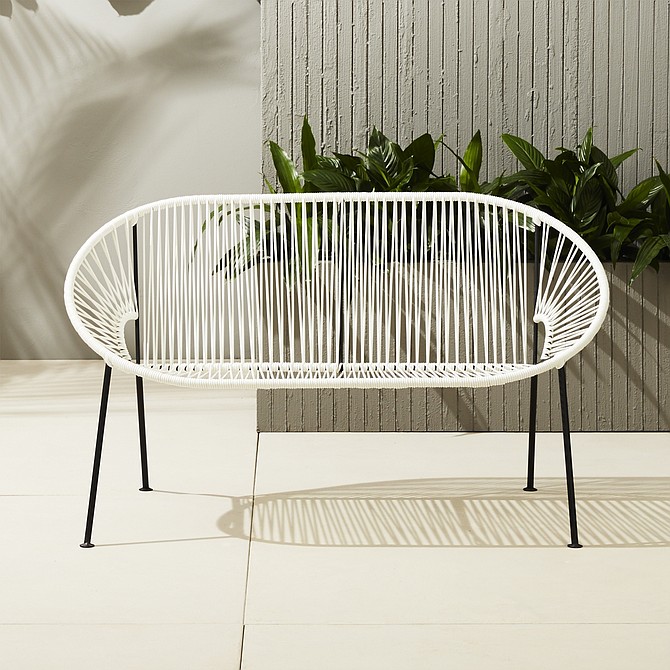 This undated photo provided by CB2 shows CB2's Ixtapa loveseat. The woven structure of the loveseat creates a lighter profile than a heftier piece of furniture, making it a nice option for a small outdoor area where traditional seating might overwhelm the space.
Stories this photo appears in: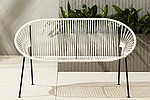 Shelter magazines this time of year are fond of featuring expansive outdoor spaces with sprawling gardens and entertaining areas.