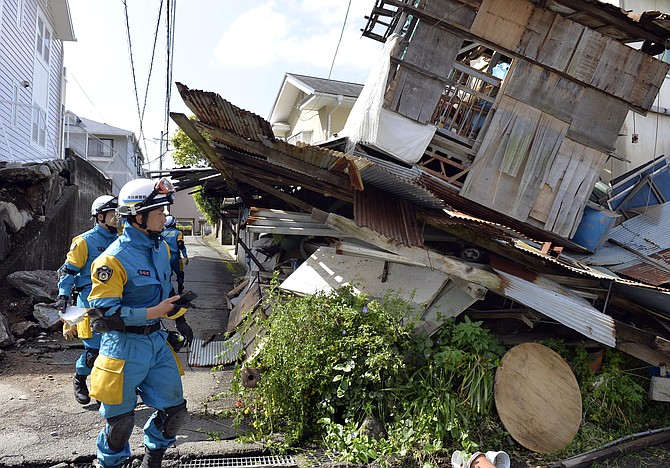 Police officers conduct a search operation at an earthquake-damaged house in Mashiki, Kumamoto prefecture, Japan Sunday, April 17. After two nights of earthquakes, flattened houses and triggered major landslides in southern Japan, 91,000 people had evacuated from their homes, according to a Kumamoto prefectural official.
Stories this photo appears in:
The wooden home barely withstood the first earthquake. An even stronger one the next night dealt what might have been the final blow — if not to the house, then to the Tanaka family's peace of mind.