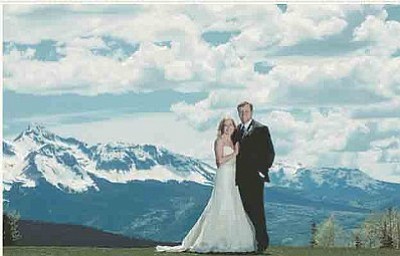 Janelle Hicks and Stan Goligoski
Stories this photo appears in:
Dr. Taylor and Marsha Hicks announce the marriage of their daughter Janelle Hicks to Stan Goligoski on June 13, 2015. The wedding took place in Telluride, Colorado approximately 10,000 ft. high on a mountain ridge overlooking the town. The groom is the son of Jim and Sharron Goligoski of Prescott.