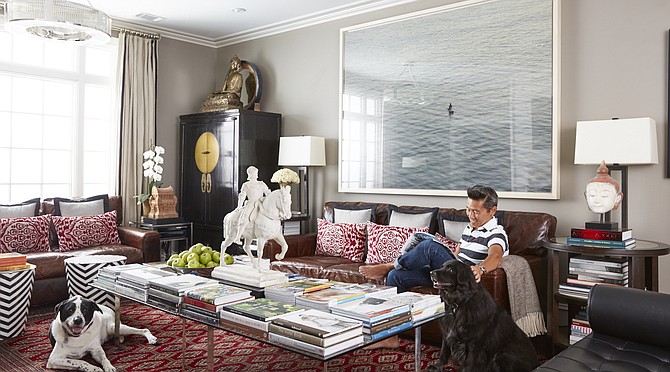 This undated photo provided by interior designer Vern Yip shows Yip sitting on a couch with his dogs in his home in Atlanta. With progress in technology, durable rugs made with antimicrobial, stain-resistant fibers have become much more pleasant to the touch and are available in a wide range of styles, making them perfect for pet owners, says Yip. (David A. Land/Vern Yip via AP)
Stories this photo appears in: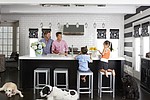 It's gotten easier to have a house full of pets without sacrificing the home decor you want.
By Melissa Rayworth, The Associated Press
July 7, 2017