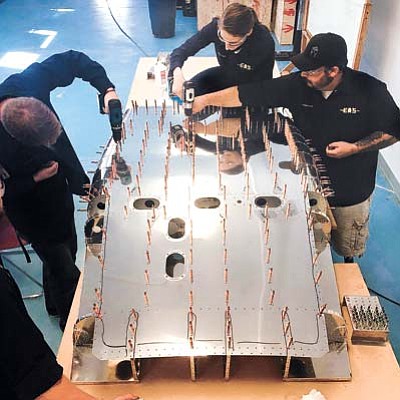 Eagle Aero Sport team members attach the RV-12's bottom skin. (Photos courtesy of Eagle Aero Sport team)
Stories this photo appears in: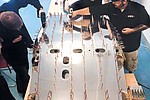 It may sound surprising, but students at Embry-Riddle Aeronautical University, Prescott Campus, have never built a plane before. That began to change in the spring of 2014, when a group of dedicated undergraduate students founded the university's first student operated aircraft build and research team, Eagle Aero Sport. The effort started with a natural inquiry by three students: "We're all about airplanes at Embry-Riddle, so why aren't we building one?" said Isaac Hein, current president of the team.