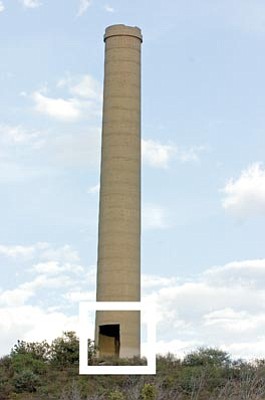 LAST WEEK'S PHOTO: David Grenda of Prescott had the first, correct guess this past week, by identifying "Landmark Stack" as the old, smelter smoke stack in Mayer, next to Highway 69. Great spotting, David!
Stories this photo appears in:
The Daily Courier on Tuesdays features "What is it, where is it?" - photographs from the local area that we encourage readers to figure out.