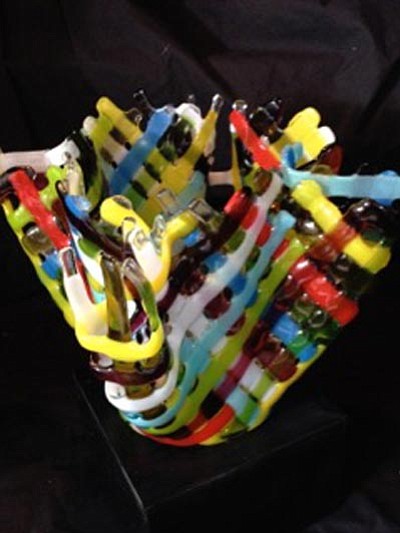 A sample of Lindsey's fused glass art.
Stories this photo appears in:
Anton Chekhov, eminent short story writer, once wrote "Don't tell me the moon is shining; show me the glint of light on a beautiful piece of glass." With the same spirit and enthusiasm for the play of light and beauty in art, local artist Patty Dutton Lindsey creates shimmering glass pieces that promise to delight the most adventuresome tastes in art collecting.