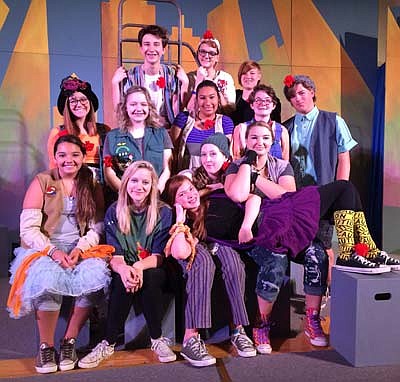 Courtesy/Monica Kaplan
The cast of Park Avenue Theater's "Godspell Jr." have been practicing "Day by Day" throughout June. The show opens at 7:30 p.m. Wednesday, June 24 at Park Avenue Theater in Prescott. Front row L-R: Isabel Flores, Rachel Kaplan, Leandra Benson White, Giselle Lewis, Bethany Clesceri. Middle row L-R: Liz Aranda, Samantha Staltari, Sydney Merricks, Sarah McGick, Arie Boelts.
Top Row L-R: Wesley Bradstreet, Sage Taylor, Amariah Ratcliff.

Stories this photo appears in: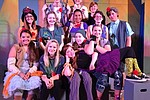 Turn Back, O Man and Learn Your Lessons Well in the Beautiful City next weekend as Park Avenue Theater presents "Godspell Jr."