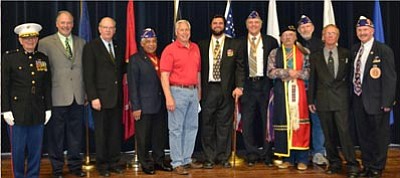 From left to right are Fred Cone, Larry Stephan, Frank Ayers, Alfonso Santillan, Bob Wallace, Mike Blair, Alfred Battista, Larry Kimmel, Mike Brody, Ron Smith, Billy Weldon. (Photo by Dominic Santillan)
Stories this photo appears in: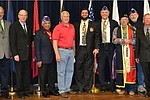 Locate Military Order of the Purple Heart Major. John R. Tapia PhD, Chapter 608 honor a Severely Wounded Warrior Kenneth Michael Blair with a $500 scholarship.