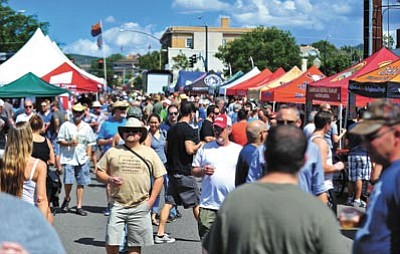 People fill Goodwin Street during the 2014 Mile High Brewfest in downtown Prescott. Brewers from all over the region brought their signature brews for patrons to sample. This year's event will be on Cortez Street on Saturday, June 20. (Matt Hinshaw/The Daily Courier, file)
Stories this photo appears in:
The fourth annual Mile High Brewfest is on the horizon - Saturday, June 20, to be exact - and it's a chance for beer and music lovers to have fun, while helping children in the community.