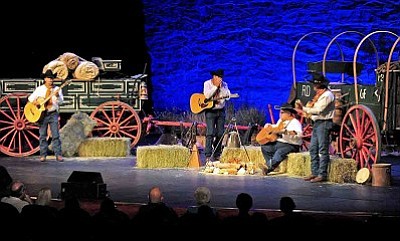 Singers and poets from Arizona and beyond will share their talents at the Arizona Cowboy Poets Gathering Thursday through Saturday, Aug. 6-8.
Stories this photo appears in: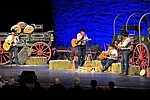 The old western trope of "meanwhile, back at the ranch" will soon be changed to "meanwhile, back at Yavapai College" for the 28th Annual Arizona Cowboy Poets Gathering, Thursday through Saturday, August 6-8. Celebrating a style of poetry that's been around since after the Civil War, this year's featured night show entertainers are Don Edwards, Belinda Gail and Trinity Seely.