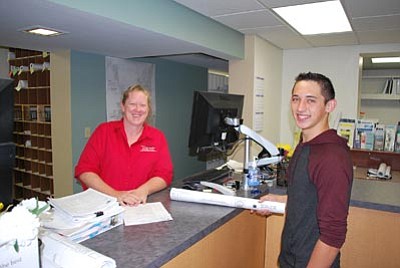 Cole Driescher, Mountain Institute JTED student and incoming senior at Chino Valley High School, drops off his first complete project to the City of Prescott. (Courtesy photo)
Stories this photo appears in:
Drafting and Design is a popular Central Campus program at Mountain Institute JTED. However, Chino Valley High School also hosts MIJTED's Satellite Program in Drafting and Design. Cole Driescher, who will be a senior in the fall at Chino Valley High School, has landed a job with Michael Taylor Architects, Inc.
By Special to the BBN
July 14, 2015