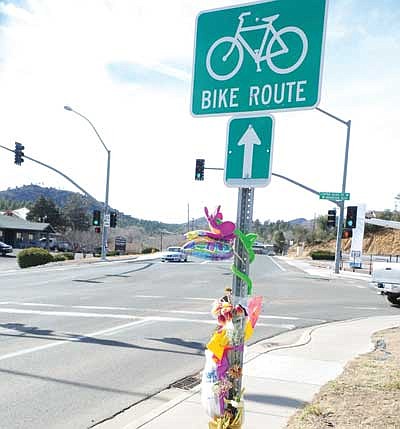 Les Stukenberg/The Daily Courier
Flowers and mementos decorate the Bike Route sign near the intersection of Copper Basin and White Spar roads in Prescott. The site is where Amber "Cricket" Harrington was killed on Jan. 16 while riding her bicycle.
Stories this photo appears in: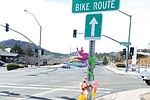 PRESCOTT - A life-long bicyclist, Prescott City Councilwoman Jean Wilcox says she gave up riding on city streets when she moved to Prescott several years ago."I am too scared to ride on a paved street in Prescott," Wilcox said this past week. "This is one of the scariest communities to ride in."