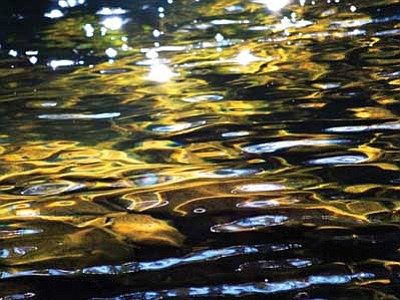 Sunlight on Lynx Creek, a photograph by Bonnie Dann.
Stories this photo appears in:
Art is often inspired by nature's beauty and, now, art will celebrate the protection of that beauty. On Friday, May 22, the One Man's Treasure Art Auction will support Prescott Creeks - but in the time leading up to the auction, the public will have a chance to view the art up for auction at multiple galleries around Prescott.