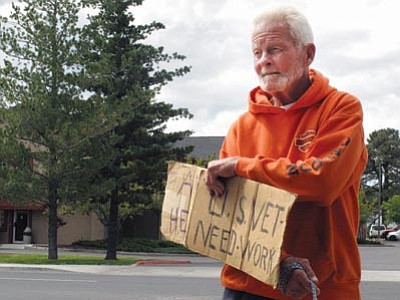 Richard Russler, 77, stands on a corner in Flagstaff Tuesday asking passers-by for financial help. The Flagstaff Police Department has introduced a voucher program to discourage people from giving cash to panhandlers. (Felicia Fonseca/The Associated Press)
Stories this photo appears in: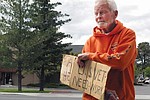 Richard Russler claims a corner along a Flagstaff street, hoping the steady stream of motorists will net him $40 a day for a hotel room and maybe some food.
By Felicia Fonseca
September 17, 2014