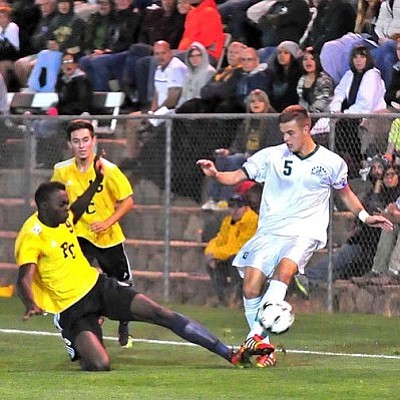 Matt Hinshaw/The Daily CourierPhoenix's Anthony Tokpah (9) kicks the ball away from Yavapai's Niall Logue (5) Thursday night during their NJCAA Region 1 semifinal at Ken Lindley Field in downtown Prescott.
Stories this photo appears in: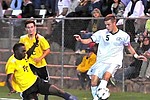 Well, that was a sudden Halloween shock.The Thursday night soccer match at Ken Lindley Field proved again, for the uber-enth time, that great soccer on a cool autumn night under the lights in Prescott is on heavy rotation. Phoenix beat Yavapai in a sudden-death overtime that took only moments to end as soon as it started, and pivot the drama and emotion that grows straight from the Lindley grass.