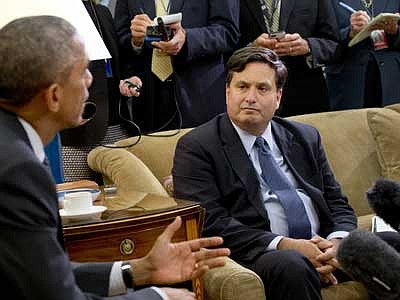 Reporters take notes as Ebola coordinator Ron Klain listens to President Barack Obama speak to the media about the government's Ebola response in the Oval Office of the White House in Washington. (AP Photo/Jacquelyn Martin, File)
Stories this photo appears in: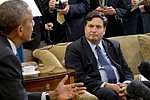 The hysteria in the United States surrounding Ebola is far worse than the reach of the disease. There, we said it. That is especially the case when one considers the excessive quarantines some have enacted, based on fears and not science.
By The Daily Courier
October 28, 2014