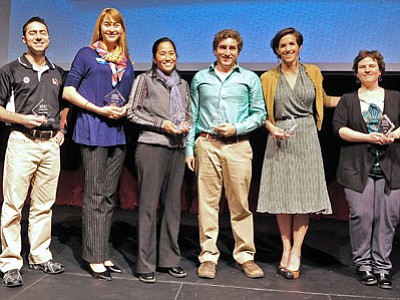 The 2013-14 Visionary Award Winners were Brandon Thomas, Claire Louge, Emily Dolan, Matthew Einsohn, Courtney Osterfelt and Cori Burke. Not pictured were Andrew Zeiger and Geoff Hyland. (Courtesy photo)
Stories this photo appears in:

Prescott Area Young Professionals' Visionary Awards recognize up to 10 young women and men annually who are poised to play key roles in shaping their communities in the next decade.