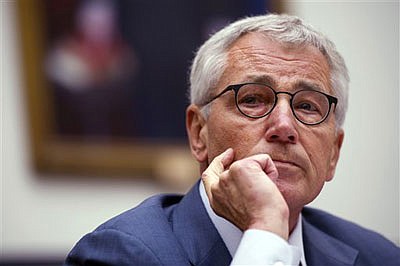 In this Sept. 18, 2014 file photo, Secretary of Defense Chuck Hagel testifies before the House Armed Services Committee on Capitol Hill in Washington. Administration sources say that Defense Secretary Chuck Hagel is resigning from President Barack Obama's Cabinet. (AP Photo/Cliff Owen)
Stories this photo appears in:
Move comes less than two years in office as the White House re-orders a national security strategy upended by the Islamic State (Isis).