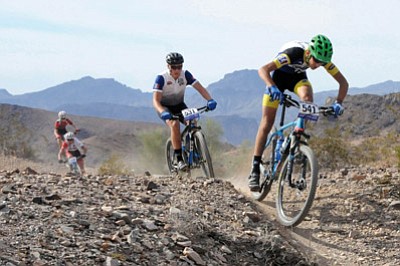 Mitzi Hammes/Courtesy photoAndrew Mull (top) paces the pack on his way to a second-place finish among sophomore boys Sunday in Waddell. Lexi Hammes (left) raced to the third fastest time among freshman girls. Both ride for Prescott High School.
Stories this photo appears in: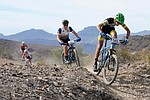 The Arizona High School Cycling League (30 teams with 230 total students) wrapped up its 2014 season with a mountain bike race at the White Tanks Regional Park in Waddell Sunday. Locally, almost all of the high schools had a team in the League.