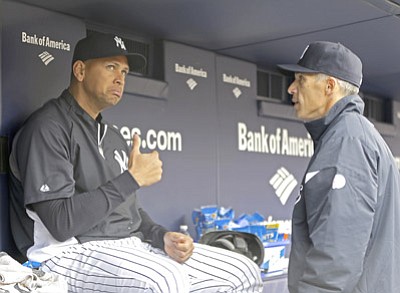 Kathy Willens/The Associated PressIn this April 13, 2013, file photo, Alex Rodriguez, who is on the disabled list after his hip surgery, talks to Yankees manager Joe Girardi in New York. Girardi won't know until March what to expect of Alex Rodriguez in 2015. Rodriguez was limited to 44 games in 2013 following hip surgery, then was suspended for all of this season for violations of baseball's drug agreement and labor contract.
Stories this photo appears in: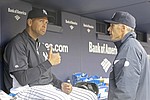 The Miami Herald reported last week that during a hearing with DEA investigators on January 29th, Alex Rodriguez admitted buying PEDs from Tony Bosch, operator of the now defunct Biogenesis anti-aging clinic in South Florida.