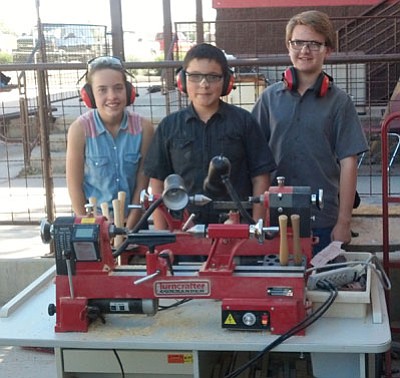 Courtesy photos
Students, from left, Shannon Page, Juan Favela and Grant Malinowski with the school's new lathe at the Franklin Phonetic School in Prescott Valley. Below, Franklin Phonetic School shop teacher Tom Bockman works with student Timmy Young.
Stories this photo appears in: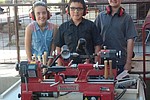 One of the founders of The Prescott Area Woodturners (PAW), Phil Brennion, died in May 2012. His family requested that memorials to Mr. Brennion be administered by the Woodturners club. It was the family's hope that donations could be used to promote education. This was a humbling task, and many possibilities were considered.