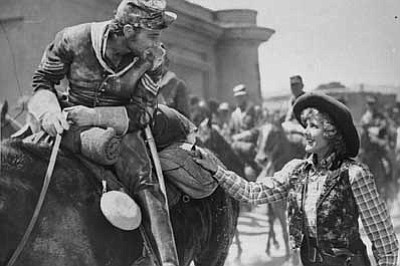 Courtesy photo
Jean Arthur in "Arizona," filmed in Tucson, is one of many movies noted in Lili Debarbieri's new book, "Location filming in Arizona."

Stories this photo appears in: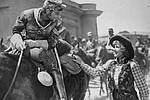 It's not uncommon to visit a place and have someone tell you what movie was filmed there at some point in time. At the Santa Cruz Beach Boardwalk in California that might be "The Lost Boys." In Astoria, Oregon, it might be the house where "The Goonies" was filmed. Closer to Prescott those stories would include the Peach Springs area, where a number of vehicles were filmed launching into Grand Canyon for a fiery Hollywood finish.