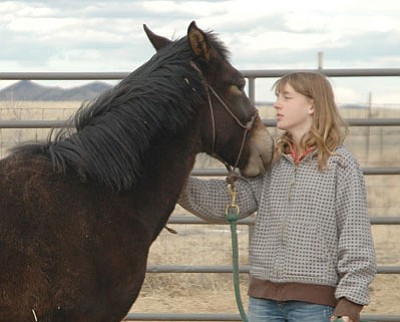 Bella Lockhart gains the trust of her wild mustang and has less than 100 days to train the filly to compete in the Mustang Heritage Foundation sponsored contest through the BLM.
Trib Photo/Briana Lonas
Stories this photo appears in: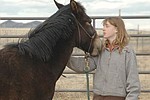 Bella Lockhart's family could keep a secret only for so long. The day before Valentine's Day, news broke in the household that the 11-year-old Acorn Montessori student won the Extreme Mustang Makeover contest, a horse training competition that involves wild horses straight from the Bureau of Land Management.
By Briana Lonas
March 5, 2014