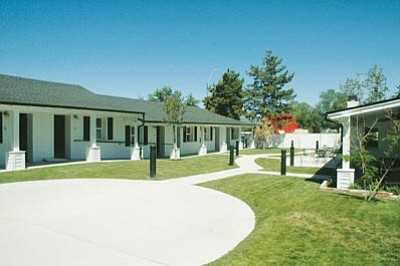 Patrick Whitehurst/The Daily Courier
U.S. Vets transitional housing residents will live at a facility on Gurley for at least a year until a bigger, permanent site is located. The efficiency units range from single- to multi-person.
Stories this photo appears in: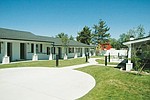 PRESCOTT, Arizona - Veteran Robert Schaffer, who enrolled in the U.S. Vets program in May of 2013, helped move boxes Friday as staff and residents unpacked and settled into their new facility at 1113 E. Gurley Street.
By By PATRICK WHITEHURST
July 27, 2014