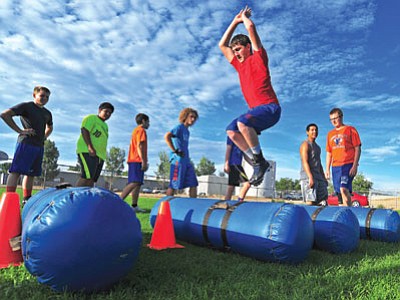 Matt Hinshaw/The Daily Courier
Chino Valley High School senior Bud Cain jumps through a drill during summer football practice Tuesday evening at Del Rio Elementary School in Chino Valley. At left, Coach Wade Krug huddles with his squad.
Stories this photo appears in: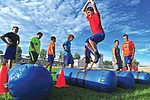 CHINO VALLEY - New Chino Valley High football coach Wade Krug inherited a team that finished with a 3-7 record last fall, although he's not concerned about wins and losses at this point.