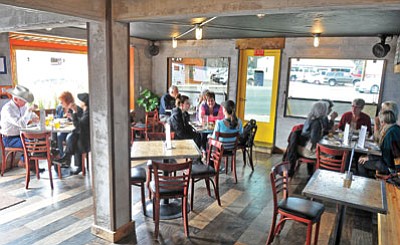 Matt Hinshaw/The Daily Courier
Patrons at the BiGA. reataurant on Miller Valley Road enjoy their lunches Tuesday afternoon in Prescott.
BELOW: Owners Ann Woodruff and Kristin Cree display two of their dishes, the Chopped Salad with Chicken and their BiGA Burger Tuesday afternoon.
Stories this photo appears in: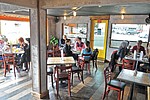 BiGA, one of the Prescott area's newest restaurants, has already found a following among diners in the quad-city area.