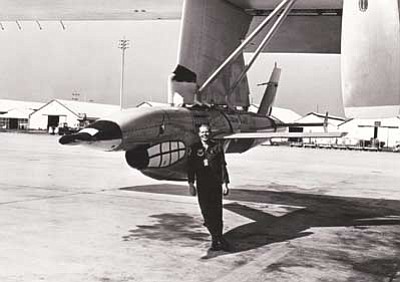 Courtesy photoCol. John Dale in his active-duty days poses with a drone ready for action.
Stories this photo appears in: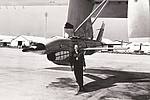 PRESCOTT - Drones, or unmanned aerial vehicles (UAVs), are a hot-button topic right now, but the truth is, they've been around and in active military use for decades.One of the experts in early UAV technology, Col. John Dale, USAF retired, explained Wednesday night at Embry-Riddle Aeronautical University's Davis Auditorium how and why drones were used by the Strategic Air Command (SAC) in the 1960s.