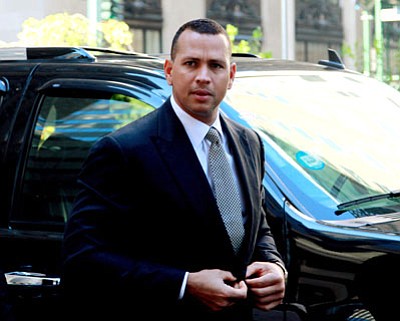 David Karp/The Associated PressThis Oct. 1, 2013 file photo shows Alex Rodriguez arrivng at the offices of Major League Baseball in New York. Rodriguez sued Major League Baseball and its players' union Monday seeking to overturn a season-long suspension imposed by an arbitrator who ruled there was "clear and convincing evidence" he used three banned substances and twice tried to obstruct the sport's drug investigation.
Stories this photo appears in: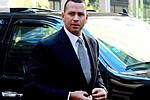 In the wake of MLB arbitrator Frederic Horowitz' ruling that Yankees' third baseman Alex Rodriguez should be suspended for the entire 2014 season, plus the postseason, here are five key facts about the decision.