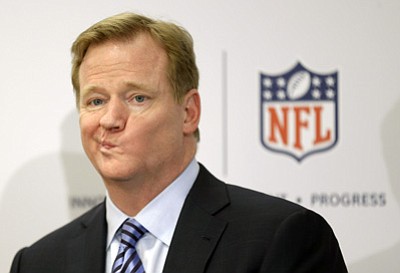 Seth Wenig/The Associated Press, fileIn this March 11, 2013, file photo, NFL Commissioner Roger Goodell takes questions during a news conference in New York.
Stories this photo appears in:
Hey, this is no joke anymore. Although in the past I've approached it as a joke, this is now officially void of humor. Like the Oakland Raiders parking lot after an overtime loss to Denver. Like replacement refs on Monday Night Football. This is past the point of being a fun sideshow.Roger Goodell has ruined the NFL.