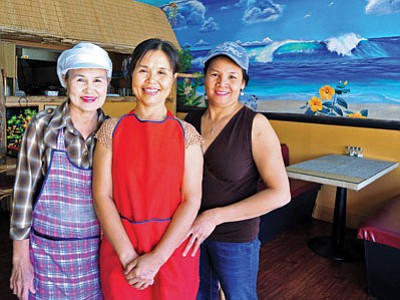 Akaga Bernard, center, co-owner of Dee Thai Express, stands with fellow co-owner Jane Buaket, right, and Bernard's sister Nady Noensathan. Dee Thai Express opened their doors on West Sheldon Street on July 14. (Matt Hinshaw/The Daily Courier)
Stories this photo appears in: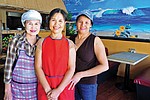 Open for lunch and dinner from 11 a.m. to 7 p.m. Monday through Saturday, Dee Thai Express is at 520 W. Sheldon St.