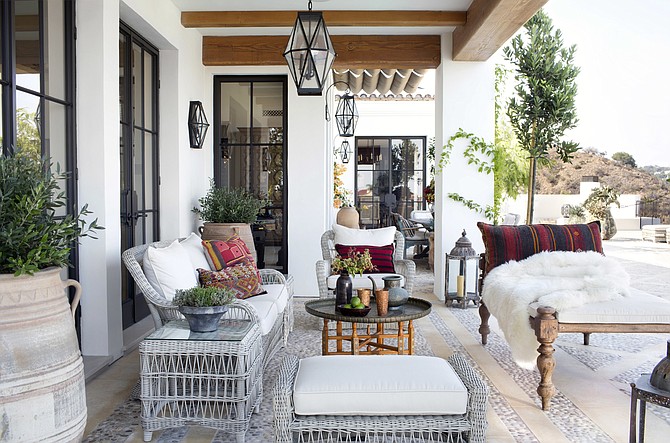 This undated photo provided by Betsy Burnham shows a patio area in Los Angeles designed by Burnham of Burnham Design. Rather than selecting a set of matching outdoor furnishings, designers are encouraging clients to mix and match a variety of styles and brands as they decorate their outdoor space. (Sarah Dorio/Betsy Burnham via AP)
Stories this photo appears in:
For decades, "outdoor decorating" meant arranging a few nice chairs and a table near a barbecue grill, then adding an umbrella to block the summer sun. But as patios and decks have morphed into "outdoor living rooms," the bar has risen for outdoor style and comfort.
By Melissa Rayworth, The Associated Press
April 7, 2017