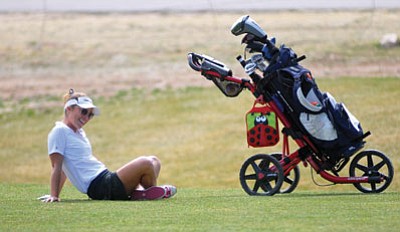 Les Stukenberg/The Daily Courier
ERAU's Sarah Nishide chills out, March 10 at Antelope Hills. The Eagles women's team this past Friday cracked the NAIA coaches' poll with a national ranking of No. 20.
Stories this photo appears in: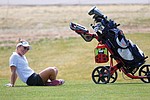 The Embry-Riddle Aeronautical University women's golf team cracked the National Association of Intercollegiate Athletics (NAIA) Top 25 Coaches' Poll released this past Friday by earning a No. 20 ranking.