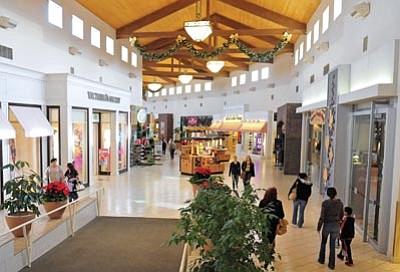 Matt Hinshaw/The Daily CourierPrescott Gateway Mall patrons walk down the main hall while shopping Tuesday afternoon in Prescott. Dallas-based Tabani Group bought the bank-owned mall this past Monday.
Stories this photo appears in: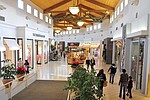 PRESCOTT - A Dallas-based company that owns more than five shopping malls throughout the country bought the Prescott Gateway Mall Monday for an undisclosed amount, a company official announced.The Tabani Group bought the bank-owned mall off Highway 69 and Gateway Boulevard because it is "extremely high-quality real estate," said Abbas Kanji, who works in acquisitions for the family-owned company.