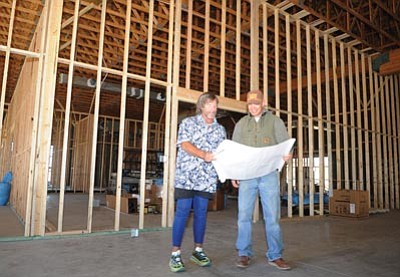 Les Stukenberg/The Daily CourierYavapai Exceptional Industries Executive Director Brad Newman and B's Contracting superintendent Gareth Rhys-Evans look over plans for the new Antelope Point at Eastridge building that will soon be home to some of YEI's many industries. The new building will almost double the space that Antelope Industries currently has, from 5,000 square feet to 9,000 square feet.
Stories this photo appears in: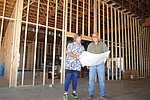 PRESCOTT VALLEY - Brad Newman, the founder and executive director of Yavapai Exceptional Industries, had great plans for remodeling YEI!'s Antelope Point Industries building at 2727 N. Lake Valley Road here.