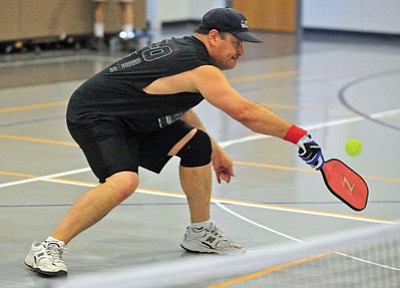 Matt Hinshaw/The Daily CourierDamon Olsen (top photo) and Kevin Wente return the ball Saturday morning during the championship match of Prescott's first pickle ball tournament at the Willow Hills Baptist Church gym in Prescott.
Stories this photo appears in:
After Pickleball players Tom Riley and Damon Olsen scrambled to return a serve by Nancy Miser during a recent tournament at the gym at Prescott's Willow Hills Baptist Church, Riley said "I'm hooked. I love this game."