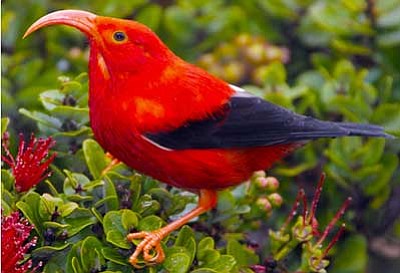 CourtesyThe 'i'iwi is one of the most beautiful of the extant Hawaiian honeycreepers. Both males and females are vermillion red, with a black tail and wings, and a long, decurved pink bill.
Stories this photo appears in: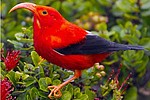 After spending several days with my sister in Oahu, Gayla and I flew over to Maui for a few days. On our first full day on the island, we drove the road to Hana that hugs the eastern coastline of Maui.