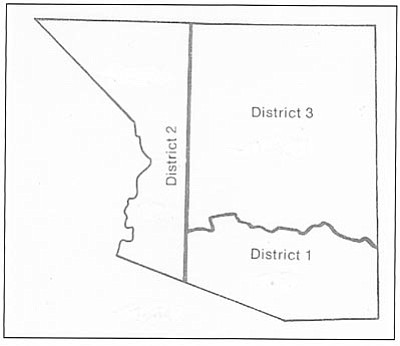 Courtesy imageThis map shows Arizona Territory in its original configuration with its first political subdivisions, the original three judicial and legislative districts. The projection at the northwest corner later became a part of Nevada.
Stories this photo appears in: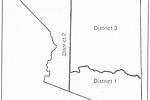 In last week's article, we traced Arizona's early days as a neglected part of New Mexico Territory and how the Gadsden Purchase started the concept of a political subdivision by that name. This week we look at the shaping of Arizona (literally) by the United States Congress and how its first government was formed.
By By AL BATES<br>Special to the Courier
March 2, 2013