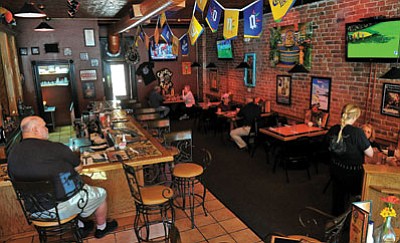 Matt Hinshaw/The Daily Courier
Above, Patrons begin to fill the El Charro Restaurant's Cantina Manana for lunch. Below, Owners Amanda and Gary Denny display some of their favorites, a Baja Stuffed Relleno, Grilled Fish Tacos, and a Shrimp stuffed Avacado along with a Fresh Peach, Black Berry and Mint, and a Jumbo Coronaita margaritas.
Stories this photo appears in: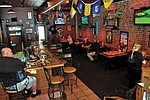 PRESCOTT - El Charro Restaurant & Cantina operates out of a red-brick building that has been a Mexican restaurant since 1959 and has been owned by branches of the same family for 31 years.