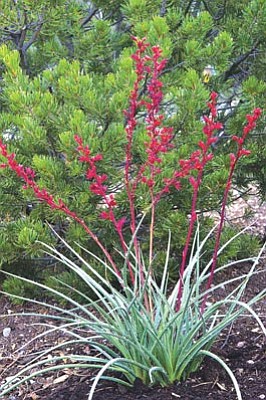 Courtesy photoNew 'Brakelight Red' yucca blooms longer, with striking, dramatic brake light red flowers.
Stories this photo appears in:
Wouldn't it be wonderful if you could enjoy an attractive, colorful garden without spending all of your free time working at it? It can be done, and all it takes is some knowledge about the right plants to use and employing a few simple tips and techniques.