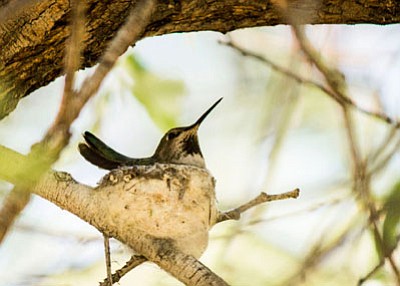 Carol Lang/Courtesy photo
A female Anna's Hummingbird sits in her nest in Watson Woods.
Stories this photo appears in: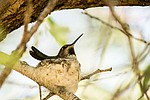 This past week, it seems as if the phone has been ringing off the hook here at the Bird Barn with questions related to the discovery of baby birds out of the nest. I have fielded calls about owls, hawks, finches and a variety of other bird species that individuals have found and want to help.