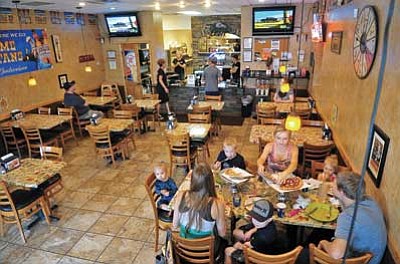 Matt Hinshaw/The Daily Courier
Patrons at Two Mamas' Gourmet Pizzeria enjoy their lunches Tuesday afternoon in downtown Prescott. Co-owners Cindy Weaver and Denice Edmonson, below, show off their Goomba Pizza, Italian Salad, and a Cannoli.
Stories this photo appears in: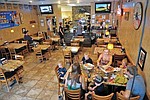 PRESCOTT - Cindy Weaver and Denise Edmonson have made some menu changes since they and their husbands bought Mama Eddas Gourmet Pizza in March 2012 and renamed it Two Mamas' Gourmet Pizzeria.