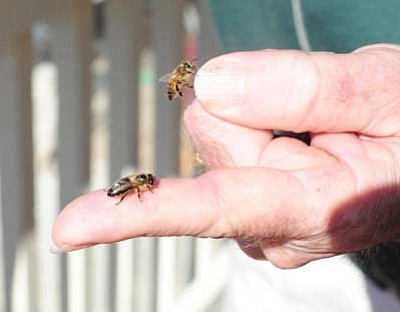 Les Stukenberg/The Daily Courier
Cliff Deane, below, shows off one of the beehives that he collects honey and wax from near his home in Dewey. Deane says he will remove bee swarms from people's property for free.
Stories this photo appears in: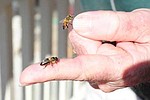 Dewey resident Cliff Deane has a thing for bees and will remove bee swarms for no charge.