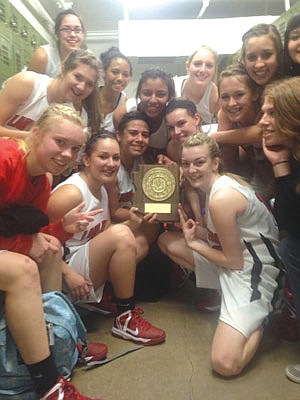 Courtesy photoThe Bradshaw Mountain girls basketball team pose Saturday night with their sectional tournament championship trophy. With 29 straight wins, a tournament title, a first-round bye at state, and home court advantage, they are on fire.
Stories this photo appears in: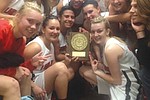 With every passing week this winter, the 2012-13 Bradshaw Mountain High girls' basketball squad has continued to show that it indeed may be a team of destiny.