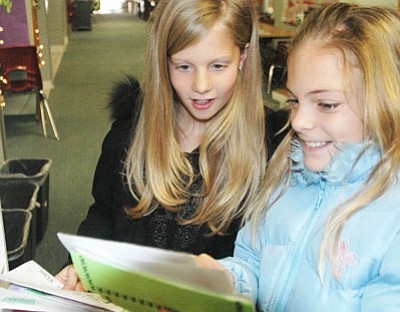 Patrick Whitehurst/The Daily Courier
Abia Judd Elementary School 4th graders Brekyn Waples and Morgan Engels (right) sort holiday mail to be delivered to other students at the school. The holiday post office is an annual tradition at the Prescott School.
Stories this photo appears in: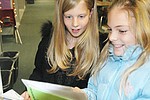 PRESCOTT - The tradition of trimming the Christmas tree at Abia Judd Elementary School celebrates its 25th year this holiday season. The long-standing custom began in 1988, the same year the Prescott school opened its doors.