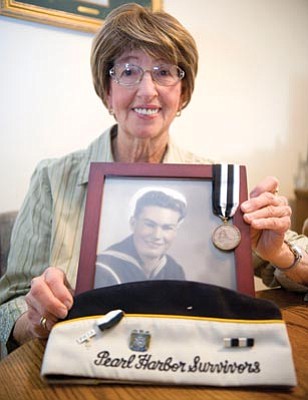 Les Stukenberg/The Daily CourierConnie Lyon holds a photo of her husband Bill Lyon, a Pearl Harbor survivor who served in the Navy as a torpedoman 3rd class on the USS Detroit.
Stories this photo appears in: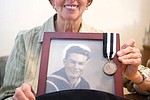 It's known as the date "which will live in infamy."That's how President Franklin Roosevelt referred to Dec. 7, 1941, after the Japanese attack on Pearl Harbor, Hawaii, in which more than 2,400 Americans were killed.