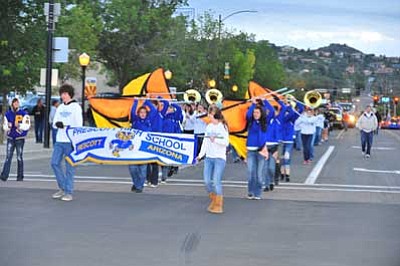 Les Stukenberg/The Daily Courier
Students take part in the 2011 Prescott High School Homecoming Parade on Cortez Street. The theme of this year's festivities is Prescott Pride is Wild.
Stories this photo appears in: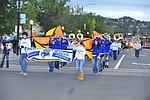 Prescott High School's Homecoming Week starts Monday, Sept. 17, so it's time to see the Prescott High School football team ride the fire engine around the courthouse plaza, hear the Pride of Prescott Marching Band play the fight song, and visit with friends at the bonfire.