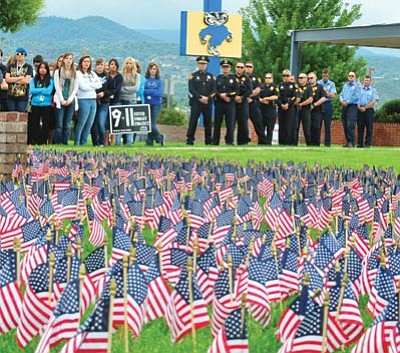 Les Stukenberg/The Daily Courier
Prescott Police, Fire and students attend the 9/11 memorial ceremony at Prescott High School, Tuesday, on PHS's front lawn. The event was organized by the PHS Student Council and Air Force Junior Officer Training Corps cadets.
Stories this photo appears in: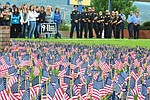 As Prescott High School's 9/11 Remembrance Ceremony began on the front lawn of the school, emergency sirens went off throughout the city to mark when the first plane crashed into the World Trade Center.