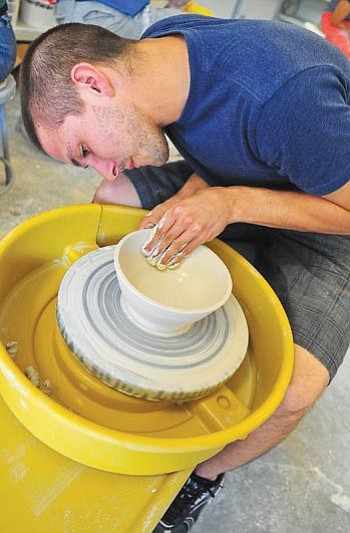 Matt Hinshaw/The Daily Courier
Yavapai College fine arts major Matthew Kaminski molds a bowl Aug. 25 in Prescott. Students and volunteer potters came together to fashion about 300 bowls to donate to Empty Bowls, an event that helps feed the hungry.
Stories this photo appears in: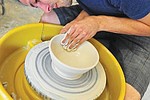 Empty Bowls, the annual event that serves gourmet soups on the courthouse plaza to raise money for area food banks, sets up for the 15th year Sunday, Sept. 16.